The two groups had heard there was a famous Komuso talking at a local temple/shrine complex and desiring their services the two groups converged. The sazama for the services they could provide to their overlords and for the Makoto to help a local village try to dispel an oni-baba who kept eating their animals!
Surprisingly when they arrived they instead found two komuso who were on the verge of coming to blows with each other!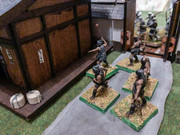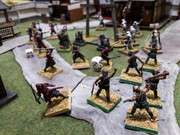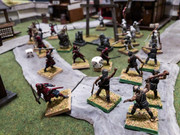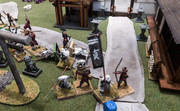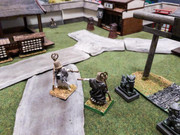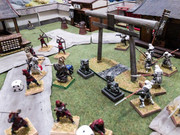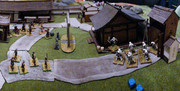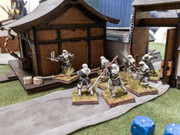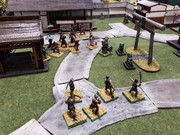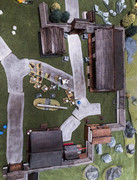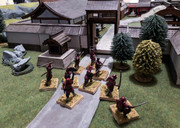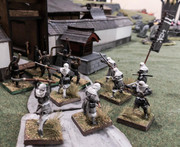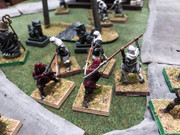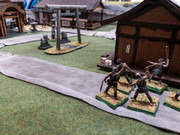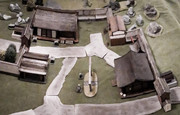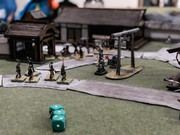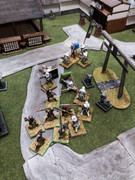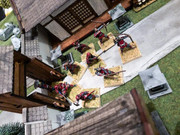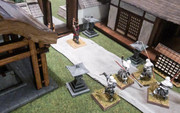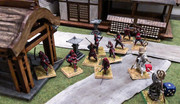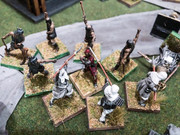 The game was good & a little frantic the additional wound per profile seemed to keep things from being too much of a bloodbath early on and the additional terrain elements made use of ranged troops that little bit harder which was good. I thing multiple smaller units works better than a single group of 5 as was evidenced by the slaughter of the samurai who after getting charged on 3 fronts and battered by slingers didn't stand much of a chance as they were always at a reaction disadvantage.
As a game mode raid plays really well & I really look forward to using it in specific actions during a campaign where a fullblown battle wouldn't suit. Because of the carry over of rules from the normal style of Kensei we were able to pick it up and play without any issue.