Yesterday we tried the Raid format with two 150pts armies: Otokodate vs Sohei.
We didn't play with a scenario as we just wanted to learn the basic rules but we did use the command deck.
First, some preparation with two command decks, rules summary and units special rules
Then, the table. A 90x90 table with our brand new castle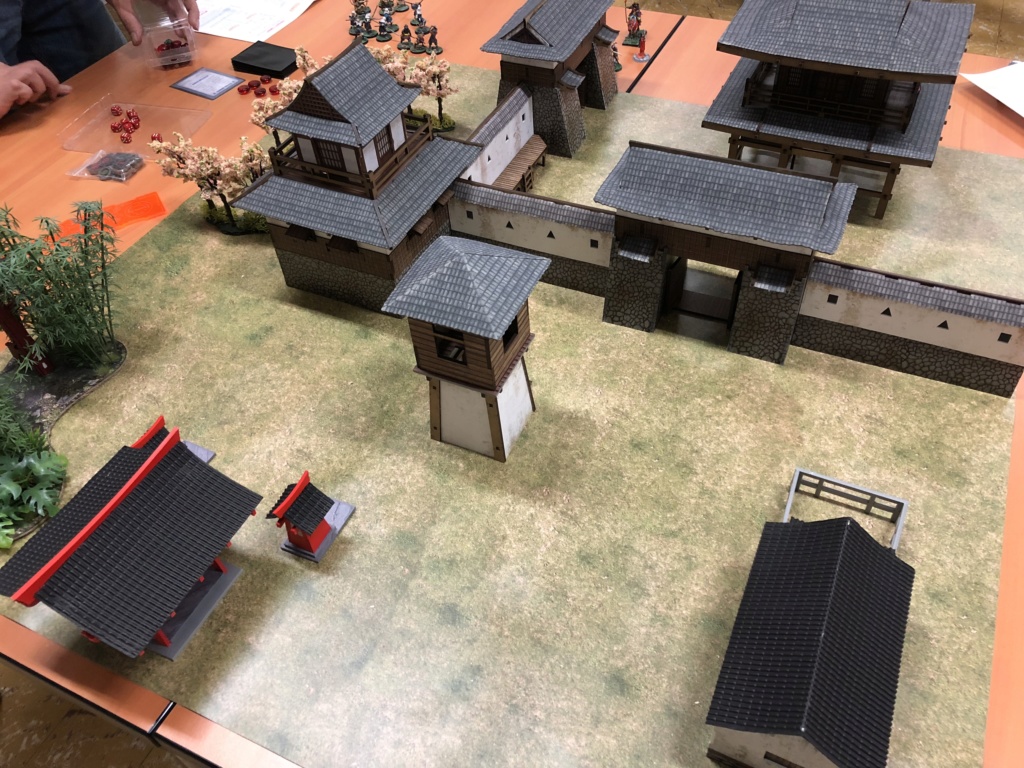 Deployment: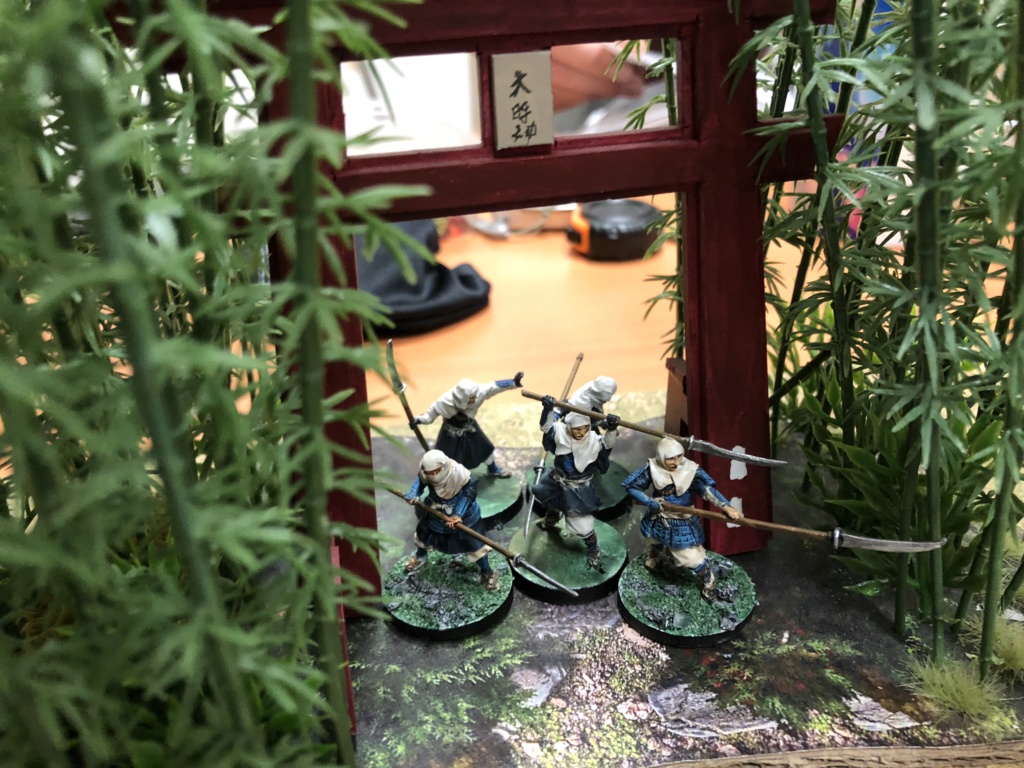 The first turn sees the two shooting units trading bullets for arrows. When the smoke dissipates, only one archer and only one ronin survived. But not for long as the monk with teppo promptly dispose of him. Bloody.
Meanwhile troops take position in the castle.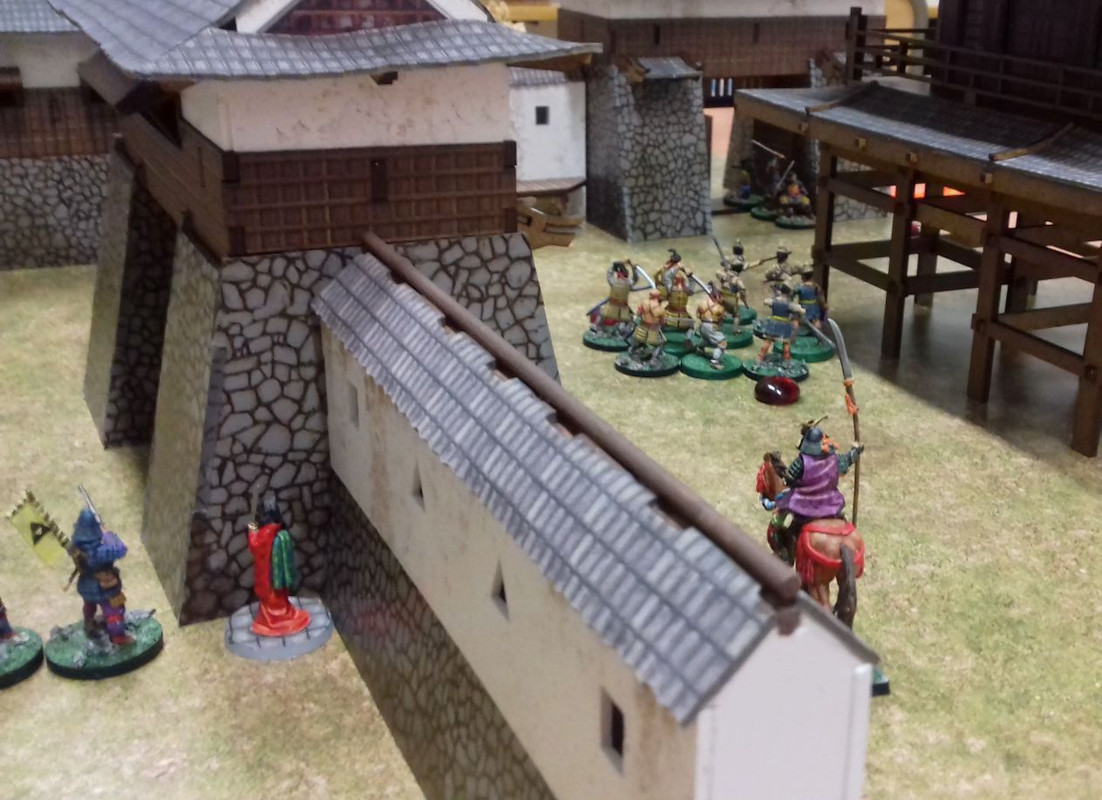 Contact is made between the 3 samuraïs, the sohei leader and 10 warriors ! The Otokodate leader is waiting for an opening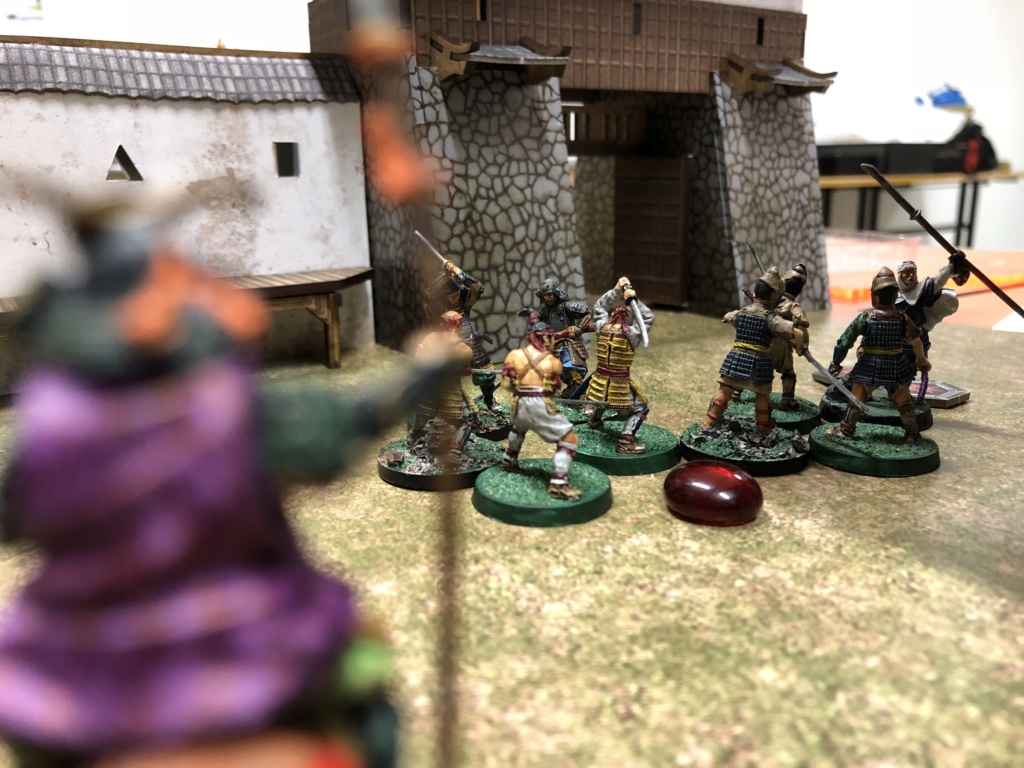 The monk and his samuraïs perform well but wounds are piling up and the Otkodate leader swoops in and charge monk leader
The other samuraïs have a similar fate but manage to almost kill all the remaining soldiers. Finally, the horseman charge the remaining five monks.
He manages to kill or drive them out of the map but with only one wound left. The geisha was also wounded and only 2 ashigarus survived. So close ...
Otokodate wins !
That was fun. Game basics were easy to understand (despite few mistakes like forgeting the reroll granted by Faith !) The activation system and the command deck are two really good features. The opportunities to develop more detailed scenarios are promising.
But the wound system is clearly designed for battles of a much larger scale with far more soldiers. At 150 pts, your army may be decimated too quickly, IMHO.